Welcome to :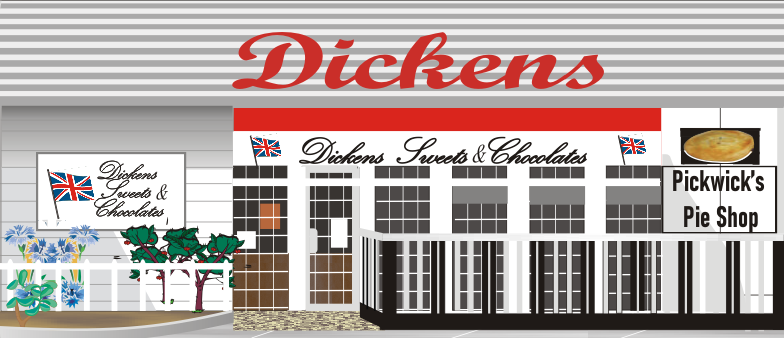 In respect to our customers and staff during the Covid-19 pandemic, we have
new hours until further notice: Tuesday - Saturday 9.00am to 4.00pm.
Our shop and museum are named after one of England's most prolific writers, Charles Dickens. It is a trip down memory lane depicting the golden years of the British way of life as it used to be.

A visit to Dickens is an experience - we are the original British grocery store in the Chilliwack area. Also, we have been awarded a certificate of excellence from

Trip Advisor

for consistently receiving great reviews and becoming one of the top six attractions to visit in Chilliwack.
Over 10,000 square feet of all things British

GROCERY SHOP
The original British
grocery shop



TEA SHOP
(Over 160 blends of
fine teas)



See our selection of fine British foods in our Grocery shop. Also, a full selection of traditional British sweets can be found in Dickens Sweet Shop.

Our international teashop has over 160 flavours of tea


W

atch for our newly
renovated
British Museum
opening soon !

Our store hours are
9.00 am - 4.00 pm Tuesday to Saturday closed Sunday, Monday and statutory holidays .










Our new Oliver's tea room is open ! Please click here for more information


SWEETSHOP
(400 jars of British Sweets)



PICKWICKS PIE SHOP


Everything is freshly baked