| | |
| --- | --- |
| Like us on | |


| | |
| --- | --- |
| British brands are some of the best-known in the world. Granted that many of these brands might now be owned by a foreign companies, but there are still a huge number of British food brands available, many which have shaped our food heritage over the last hundred years or so. From penny sweets to pork pies, marmalade to mustard, frankly, as a Brit, if you haven't got fond memories of at least one of these gastronomic delights, then you 'aven't lived. If you are not of British heritage, at Dickens you can still enjoy the uniquenes of true british food. | |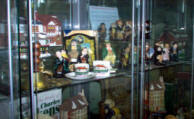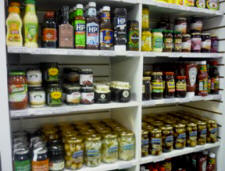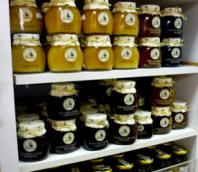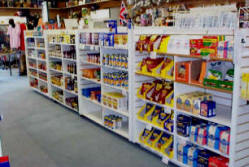 In our grocery shop you will find the best selection of British food favourites in the Fraser Valley. All the original names with flavours that can only be imported directly from England. (No substitutes will satisfy a true "Brit").
Names like: Heinz Baked Beans - Branston Pickles - Bisto Gravy Granules - Yorkshire tea - Birds Custard - Mushy Peas - all sharing shelf space with Marmite - Vegimite - Digestive Biscuits - Rice Pudding - Spotted Dick - Birds Trifle - the list is endless - Ginger Beer - Ginger Cakes - Malt bread, Walkers and Tayto Crisps, up to 17 different Flavours.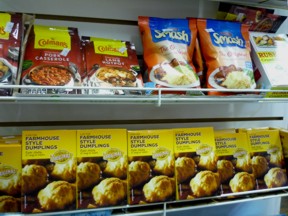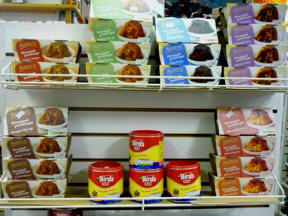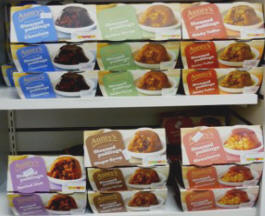 | | |
| --- | --- |
| Like us on | |
Dickens Sweets & Museum is located at
45945 Alexander Avenue, Chilliwack, B.C.
We are open Monday to Saturday 10.00am until 5.00pm, closed Sunday and statutory holidays .
For more information on the sweetshop or any departments e-mail: info@dickenssweets Telephone: 604.793.1981
LOTS OF FREE PARKING !
(c) Dickens Sweets 2015 - Website by CSR.